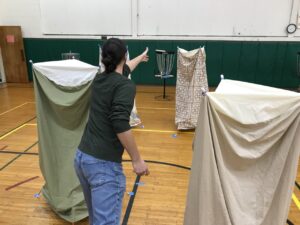 Results for Week 3; November 29, 2022
Well done!
If you made some putts on week 3 – Well done!
The hole designers have been doing an excellent job of coming up with interesting and challenging layouts, with the difficulty factor of weeks #2 and # 3 being higher than week 1.  If you have had more difficulty making putts on weeks 2 and 3, you are not alone. Here are some statistics: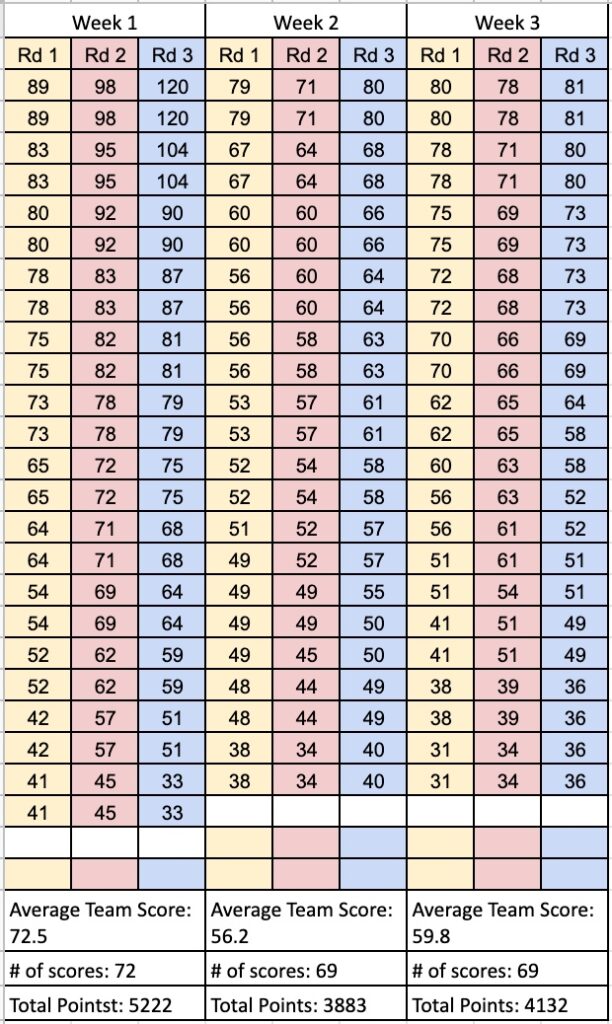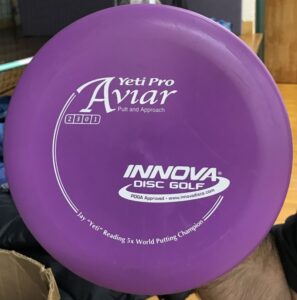 The chip draw disc winner was Nick Smith who chose the Yeti Pro Aviar.
For next week, Week 4, we will add a new challenge; "Under and Over". There will be a horizontal obstacle which you will have to throw under from tee #1 and tee #2 then over from tee # 3. 
Chip Draw Disc Winners.
The discs for the chip draw are provided by Royce Racinowski of The Flying Disc Pro Shop.
Week 1: Danny Bevona won the chip draw and chose the white putter provided by Elise and Kyle Lieberman. Thank you Elise and Kyle!
Week 2: Connor O'Neil drew the winning chip and claimed the custom dyed disc.
Week 3: The chip draw disc winner was Nick Smith who chose the Yeti Pro Aviar.
Putting Challenge for Week 2:
The putting challenge on week 2, Short Slide, Long Slide, was won by Patrick Davis who selected the Road Runner

.
League Total Points: Top 12 Rounds (4 weeks).
The points for a player's top 12 rounds (from any 4 weeks) are used for the point totals on the leader board. If a player attended all 5 weeks the lowest 3 round totals will be dropped. If a player attended 4 weeks or less, all of their round points will be use for the leader board.
The scores for week 3 have been posted. Click the following link to View League Totals.