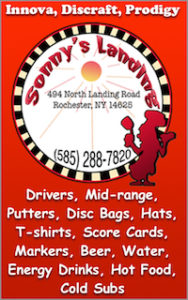 Results for Week 2; January 24, 2019
Sonny's Landing Chip Draw Disc Winner:
The chip draw, disc winner for this week was Joe Radwan.
Disc Draw Winner List
Week 2: Joe Radwan
Week 1: Kris Winter
Accuracy Challenge – The Little Basket.
Thanks to Mike Herzog for bringing his Prodigy Strikezone basket. Basket 6 needed no obstacles but still required accuracy to score.
League Total Points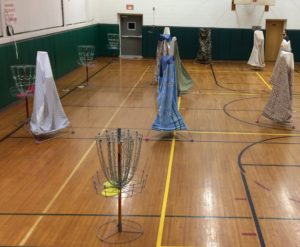 Click following link to View League Totals.
Scoring Data
Click links below to view: