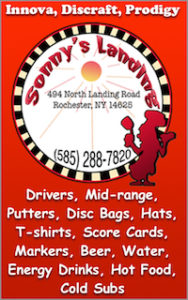 Results for Week 3; February 7, 2019
Sonny's Landing Chip Draw Disc Winner:
The chip draw, disc winner for this week was Ben Drogue.
Disc Draw Winner List
Week 3: Ben Drogue
Week 2: Joe Radwan
Week 1: Kris Winter
Royce Racinowski Bonus Hat Won By Ben Drogue
Royce Racinowski kicked in a winter, Innova disc golf hat as a bonus prize for the league. The battle for the hat was determined by the game I created, Lay-Up, Step-Up. Ben Drogue survived the challenge to claim the hat, making him a double winner this week.
League Total Points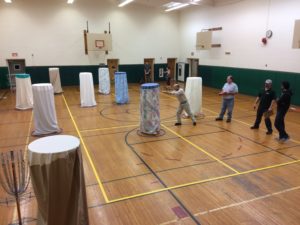 Click following link to View League Totals.
Scoring Data
Click links below to view: