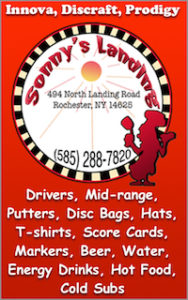 Results for Week 3; 12/4/18
Sonny's Landing Chip Draw, Disc Voucher Winner:
The chip draw, disc winner for this week was Janet Cranshaw.
Disc Draw Winner List
Week 3: Janet Cranshaw
Week 2: David Copp
Week 1: Kevin Palmeri
Trial Week: Kris Winter
Long Putts, Long Misses
This week, the hole designs all had long range putts for Tee #3 on each basket. Long putts translated into a number of long misses. The scores this week reflected the more difficult layout and the total points were lower than previous weeks.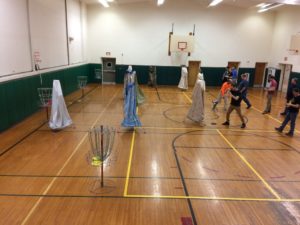 League Total Points
Click following link to View Week 3 League Totals.
Scoring Data
Click links below to view: