Results for Week 4; December 5, 2019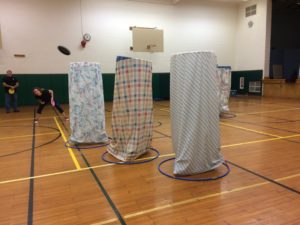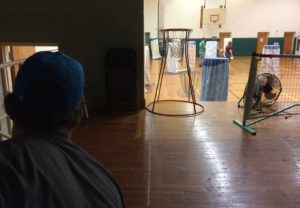 Putting Challenge: Shuffle Putt
The Flying Disc Pro Shop (Royce Racinowski) provided a Holiday disc for the putting challenge this week. The disc for the game I created, called Shuffle Putt, was won by Pat Mehls. Well done!
A Chain Of Events Book Drawing
Jim Palmeri donated a copy of his excellent book about the history of disc golf, "A CHAIN OF EVENTS, The Origin & Evolution of Disc Golf". The chip draw for the book was won by Janet Cranshaw. Thanks Jim!
Bottle Cap Disc Golf Drawing
Lisa Delaparte donated a table top, miniature Bottle Cap Disc Golf basket set as an additional holiday season prize. The chip drawing for the Bottle Cap Disc Golf basket was won by Sherry Herzog. Thank you for the holiday donation Lisa!
Flying Disc Pro Shop Chip Draw Disc Winners
Week 4: Pat Mehls
Week 3: Jeremy Hoeltke
Week 2: Conor McKaig
Week 1: Peter Evinsky
Flying Disc Pro Shop Putting Challenge Disc Winners
Week 4: Pat Mehls (Challenge: Shuffle Putt)
Week 3: Mike Herzog (Challenge: Short Putt, Long Putt)
League Total Points
Click following link to View League Totals.
Scoring Data
Click links below to view: