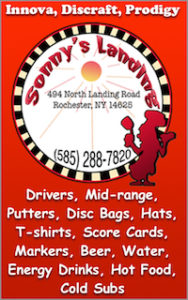 2017 Brighton Indoor Disc Golf Putting League information.
The 2017 Brighton Indoor Putting League is sponsored by Sonny's Landing. The 5 week league ran from January 26 to February 23, 2017.
Putting League Results and Stats
Click on the link below to view Putting League results and statistics.
Link to Trial Night Page.