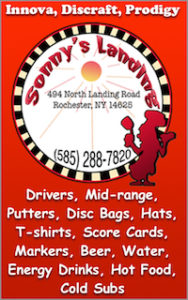 2018 Henrietta Indoor Disc Golf Putting League information
Note: 2018 Henrietta Putting League Registration has started and registration is now closed. The Putting League weekly results are posted in the "Recent Posts" section on the lower right side of this DemoGrid.com site.
The 2018 Henrietta Indoor Putting League is sponsored by Sonny's Landing. The 5 week league is on Thursday each week and runs from March 1, 2018 to March 29, 2018.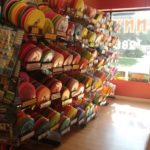 Disc Give Away – Any Disc You Choose
Royce Racinowski and Sonny's Landing (http://sonnyslanding.com/) are sponsors and will be donating discs. A disc will be given away each week. It matters not if you have the worst round of putting of your life, the disc giveaway will be by a random chip draw – everyone has an equal chance to snap up a disc! Take the disc voucher to Sonny's Landing and exchange it for ANY disc on the racks in the store.
Putting League Description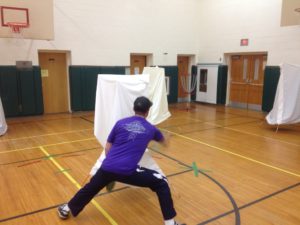 DISC GOLF PUTTING LEAGUE —This indoor league is for anyone with an interest in Disc Golf. If you are new to Disc Golf, this putting league is an excellent starting point. If you already play, this league will increase your putting skills with progressively more difficult putting challenges. We will use varying distances and obstacles to create progressively more difficult and interesting putts. Bring two of your favorite putting discs. This will be a random draw doubles format, where we will draw for partners each week. You may win a disc! Our sponsor, Sonny's Landing, is donating discs. One disc will be given away each week. If you need to purchase Disc Golf putting discs, contact the instructor, Tim Bayer, 585-678-1941, for suggestions.
LOCATION: Winslow Elementary School, 755 Pinnacle Rd, Henrietta, NY 14467
AGES: 12yrs & over
INSTRUCTOR: Tim Bayer
FEE: Fee: $35 (5 weeks)
DAYS/TIMES: Thursdays, 6:00 – 8:00 PM
DATES: 3/1/18 – 3/29/18
Minimum: 5
Maximum: 12
Questions?
If you have any questions,  contact me.